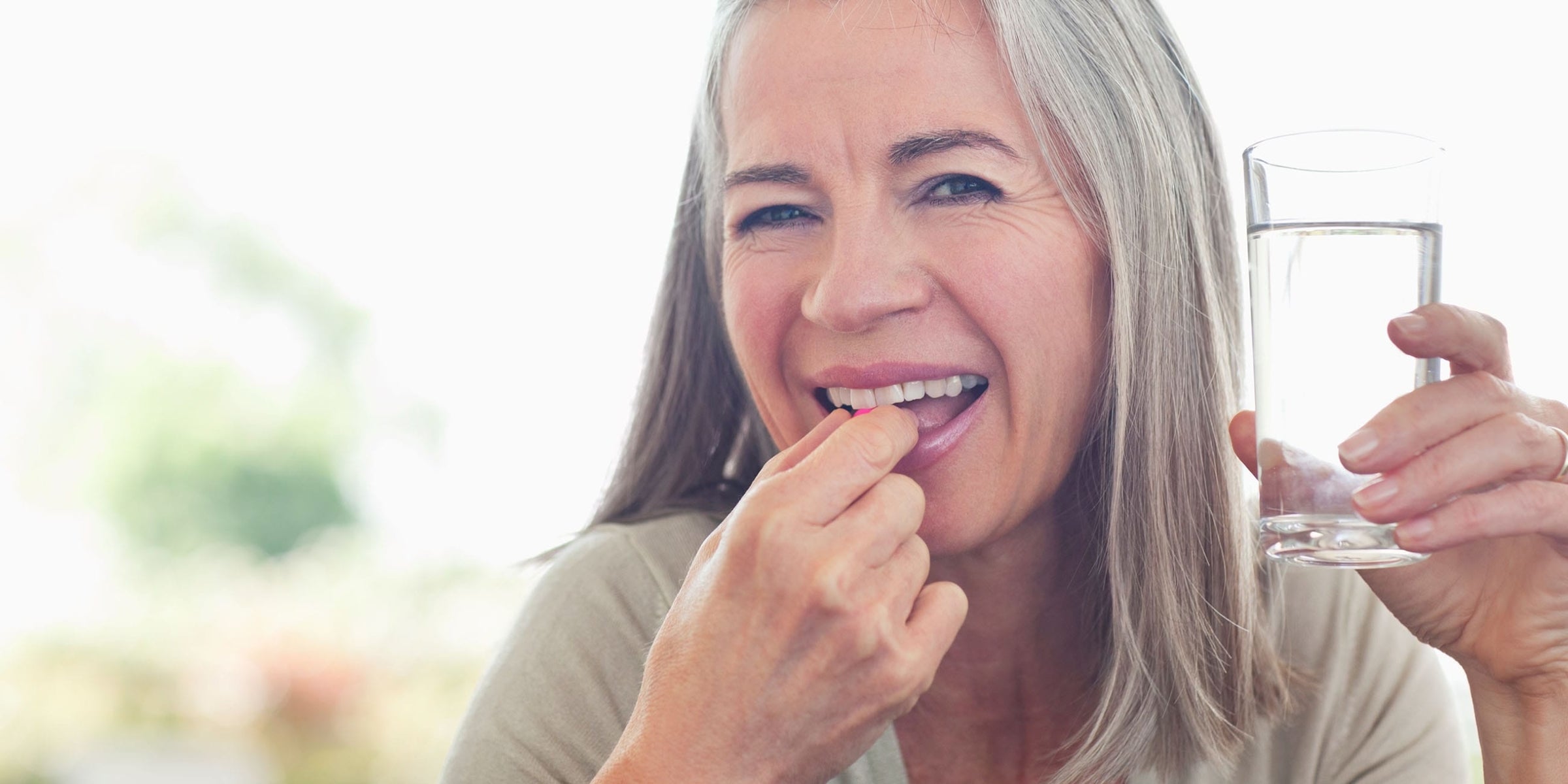 The Importance of Vitamins for Joint Health and Well-Being
Find out about supplements that support healthy joints*, with Osteo Bi-Flex®.
Creating a daily routine brings a sense of ownership to your life. Routine may sound ho-hum, but it doesn't have to reflect that old adage early to rise, early to bed. Instead, having portions of your life set in place brings greater structure and organization — and there's comfort in organization, it brings convenience. Consider this, if you leave your house keys in a specific spot every time you walk in the door, then how likely are you to misplace them? The fact is, you'll probably always know where your keys are with a routine.
How to Maintain Joint Health
When it comes to joint health, that same concept of routine works in our favor, too. Caring for your joints on a daily basis is the pro-active way to continue doing what you love. You were Made to Move and incorporating time toward a healthy diet, exercise and stretches, and taking the right supplements to help support your joint health is all part of a positive joint care routine.*
It will come as no surprise that maintaining a healthy weight is vastly important for maintaining your joints. Ask your doctor what weight range is ideal for your height, age and body type. If you need to lose a few pounds, start by setting small goals: Additional weight puts pressure on the joints and remarkably, every pound you lose takes four pounds of pressure off your knees. The key to keeping weight in check is movement. Choose low-impact exercises and hobbies like walking, biking and swimming and aim for 30 minutes of movement, five days a week.
Supplements to Support Joint Health and Well-Being
If you're angling to simply keep your active life going strong, supplements can help you continue down the path of comfortable movement and support an overall healthy lifestyle.* So, start with a routine. Talk to your doctor about what is best for you and keep at it every day.
Strong bones and strong joints go hand in hand. Or is it knee and cartilage? Either way, calcium is one of your go-to vitamins for joint health here.* But for many, the idea of drinking a cold glass of milk couldn't be more unappealing. We get it. Take it a step further for greater effectiveness by including vitamin D. A recent study shows vitamin D works in conjunction with calcium by helping to absorb the calcium to strengthen the bones. It's important to remember that not all bodies require the same dosage, so take care to read the labels. Women are recommended to take 500mg – 700mg of calcium citrate with meals twice a day, equaling 1,000mg – 1,400mg. Men, on the other hand, should not exceed 600mg of calcium per day. However, the recommended vitamin D requirements are 2,000mg per day for everybody. Thankfully, you can incorporate a daily dose of Vitamin D with some help from our Triple Strength + Vitamin D supplement.
Continue supplementing your overall health with naturally sourced compounds like turmeric and ginger.* Turmeric and ginger can be incorporated into your diet or added to your supplement routine.
Swap out your morning cup of joe for a natural dose of an antioxidant pick-me-up. Green tea is a potent antioxidant as well as a natural option for a soothing beverage after a long day.
Keep up your daily joint care and overall wellness routine going strong with Osteo Bi-Flex® Triple Strength.* Triple Strength works to help strengthen joints and promote comfortable joint movement while providing your daily recommended dose of glucosamine.*
A little fuzzy on what role glucosamine plays in your body? To put it simply, glucosamine is the key structural component in cartilage – the tough connective tissue that cushions the joints and acts as a natural shock absorber. If you're interested in learning more, delve into our article "What is Glucosamine?" to learn the science and further information on how glucosamine works.
To help keep your joints working smoothly, Triple Strength helps alleviate occasional joint stiffness, promotes joint health and support mobility.* It's the drug-free way to improve joint comfort in just 7 days with 5-Loxin® Advanced†, a powerful ingredient designed to improve joint comfort.* What's inside? 5-Loxin® Advanced takes the lead here with potent ingredients found in nature. 5-Loxin Advanced®, which is an extract from the Boswellia Serrata tree, works to soothe joints and also help with occasional joint flare ups.*
Make supplements, stretching and exercise and a healthy diet a part of your every day. You were Made to Move and we want to be with you every step of the way!