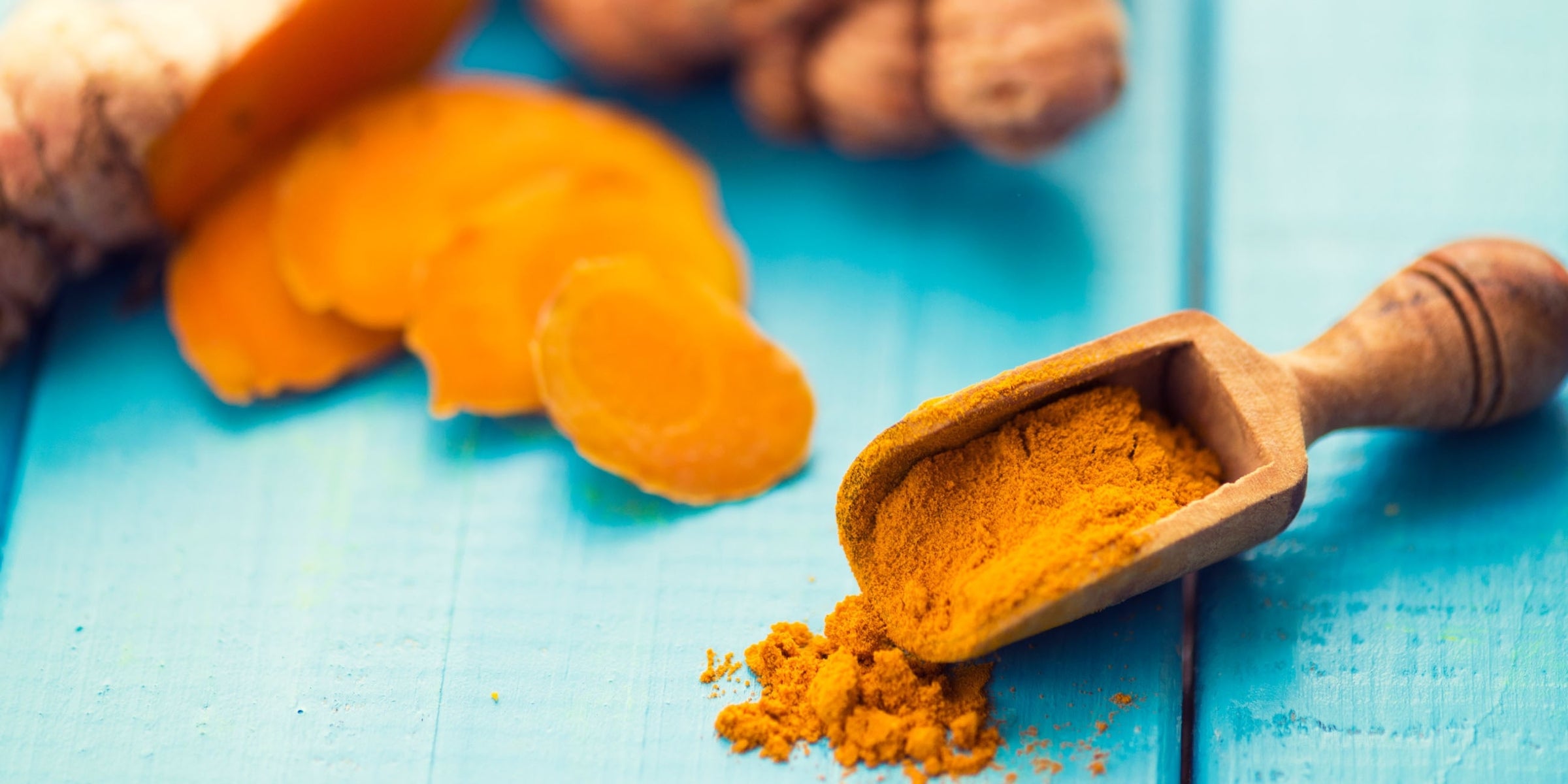 Learn About The Health Benefits of Turmeric
Read this Osteo Bi-Flex article about turmeric, the many health benefits of the spice and why it should be included in your meals.
Nature provides so many uses to improve our wellbeing dating back centuries but here, let's unearth the history and uses, plus some simple recipes, of the extraordinary turmeric spice — a beneficial ingredient in our Triple Strength + Turmeric. You were Made to Move™ and we'll tell you how turmeric can help!
What is turmeric?
The origins of the name turmeric are uncertain — yet, as this root dates back 4,000 years to ancient India — it has over 53 different names in Sanskrit. Meanwhile, the English term likely stems from the Latin terra merita meaning "meritorious earth." And certainly our earth grows countless gems of great merit. Crops near and far provide uses practiced in medicines from centuries ago that are still in use — and effective — today. Historically, turmeric was used in major facets of traditional Hindu and Chinese medicine.
The turmeric itself is a perennial flowering plant native to India and Southeast Asia and when the roots and shoots — or rhizomes — are not used fresh, they are boiled, dried and ground to a powder. This powder is not unlike what you may see in the spice aisle of your local grocery store. Before being ground into powder, the boiled and dried turmeric root has a similar shape to its cousin, the ginger root. The flavor of the powder has a warm, herbaceous, earthy taste, which is often incorporated in cooking.
Health Benefits of Turmeric
The perks of turmeric are plentiful. It works first and foremost as an antioxidant. If you've ever cut open an avocado or chopped a potato, you may have noticed the exposed portions soon turn brown. You have witnessed oxidation: the chemical reaction on a molecular level wherein electrons are "lost" to the nearby oxygen molecules. Basically, the atom — with its protons, neutrons and surrounding electrons — becomes imbalanced when electrons are absorbed into oxygen. This creates free radicals. With the lost electrons, free radicals are now unstable and can churn up health issues and even speed up the aging process. No thanks!
Meanwhile, let us introduce a way to help fight against free radicals: Antioxidants. Antioxidants are a molecule, too, and work to neutralize free radicals by donating their electrons, helping to stabilize them again. Think of it as going out in chilly weather bundled up in extra layers. You meet a friend who is only wearing a t-shirt. By giving them your jacket, you're helping to balance their comfort. In these simplified terms, you're the antioxidant, while your friend is the free radical.
OK, we're not all chemists. But, antioxidant power can help fight against the free radicals that could be caused by pollution, smoking and even the sun.
Taking a page from the ancient medical texts, Osteo Bi-Flex® Triple Strength + Turmeric contains this staple of traditional health practices. Inside is curcumin, the active ingredient that provides antioxidant power.* Our ingredients are scientifically designed to deliver optimal levels of curcuminoids, which contains curcumin for the most effective joint support. And because you were Made to Move™, Triple Strength also contains glucosamine — helping to strengthen joints and maintain joint cartilage for better movement.*
With Triple Strength + Turmeric, you can feel an improvement in joint comfort in as little as 7 days.*† Plus, it contains the beneficial ingredient, Joint Shield™. The combination of ingredients found in our products are specifically designed to help support your flexibility and range of motion, while maintaining your joints and cartilage.* Best of all, our Triple Strength tablets are drug-free.
Turmeric spice
As a ground powder, you can pick turmeric up in most grocery stores, and the numerous uses are impressive. Breakfast, lunch and dinner: This spice can easily find a way into your diet.
Start with a simple brewed turmeric tea: Stir ¼ teaspoon into a mug of boiling water. Steep for 10 minutes, strain and enjoy. Add a bit of honey or lemon to taste.
When temperatures dip, a mug of Golden Milk will keep you and your family cozy. This warming milk dates back to Ancient India and was used as a calming agent for a restful sleep. Pour 2 cups of your preferred milk — soy, almond, cashew, sugar-free coconut, or standard cow's milk — into a medium saucepan. Add 1 tsp. turmeric, ¼ tsp. cinnamon, and a quick squeeze of honey. Simmer and stir everything on low until the ingredients are blended together. Pour into a cup and feel the stresses of the day melt away.
If you're seeking a savory idea, try turmeric broth. This recipe brews up in just a few minutes and has most pantry staples. In a large pot combine 4 cups of broth (use vegetable broth to go vegetarian), 1tsp. turmeric, 3 cloves minced garlic, ½ tsp. each of ground cumin, salt and pepper. You can also include a tbsp. of minced ginger for an extra zing. Simmer for 15 – 25 minutes allowing the ingredients to meld into one another. Serve in a bowl or a mug. And make it your own! Add a sprig of fresh thyme, a snipping of chives or a dash of your favorite herbs.
Create a new flavor profile to your store-bought or homemade hummus by sprinkling on some powdered turmeric and mixing it through. Serve with fresh cut veggies like red and green peppers, carrots, celery, cucumbers and zucchini.
Add a pinch of turmeric to your fruit smoothies. It won't interfere with the flavor, but instead bring a kick of antioxidant power to your breakfast.
Are you more of a breakfast in a bowl person? A teaspoon of turmeric to a cup of Greek yogurt, plus some fresh fruit and a quarter cup of chopped nuts is an excellent protein, calcium, and antioxidant start to your day.
Rice, corn, quinoa, barley, and oats: A bit of turmeric in your grains delivers a hint of extra flavor and a tinge of orange for added culinary interest.
A quick search online will deliver many delicious recipes for drinks, dips and stir-fry dishes. Take your epicurism, your health and mobility to new heights with turmeric. And once you've chatted with your doctor about incorporating a new supplement into your routine, bring Triple Strength + Turmeric into the mix for joint support.* Stay in motion with maintaining range of motion because you were Made to Move™.